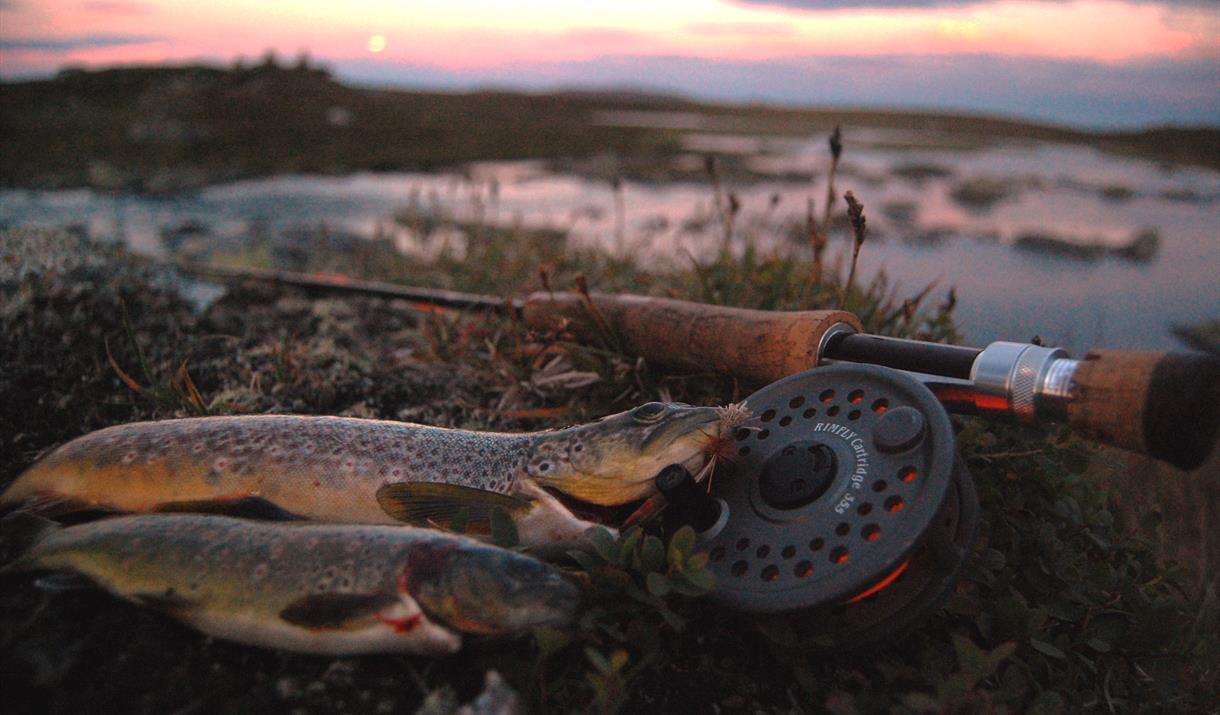 About
Prices:
Day: Kr. 120, -
Weekend (Friday 5 pm- Sun) kr. 200, -
Fishing applies from the snow onwards until August 18th
The card only applies to rod fishing from land. It is not allowed to use wading equipment, bathing, boat, canoe or similar. Fishing from islands is not allowed. It is also not allowed to fish closer than 300 meters from the cabins.
Here you can fish: Haraldsjåvannet, Upper SAudrivlan, Lower Saudrivlan, Reinstjønn, Trolltjønn, Bustebekktjønnan.
Grotte Fishing: Upper Grotte, Lower Grotte
Skånevatnet fishing: Krysle, Brisketjønn, Nordtjønn, Gloppetjønn, Nordostjønn, Butjønn
Nivstjønnan Fishing: Prestevatnet, Store Svårstadtjønn
Tripadvisor
Map & Directions