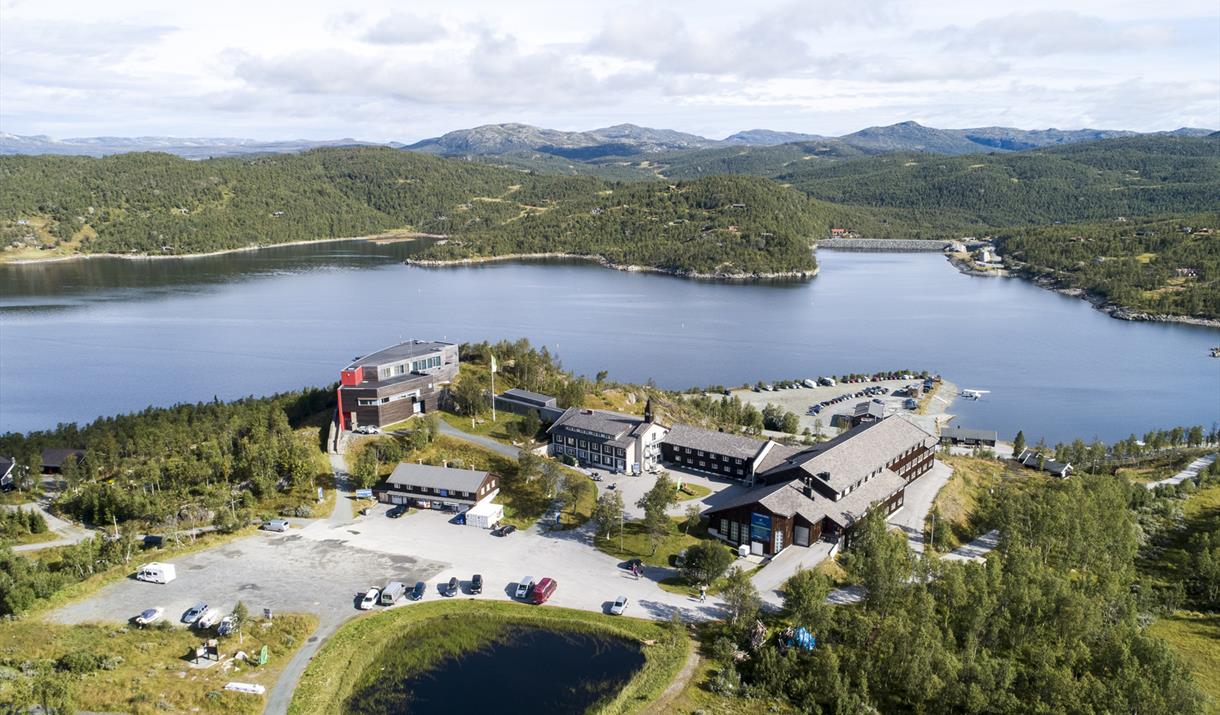 About
In the Møsvatn/Skinnarbu area, you will find a total of four bicycle trails varying in length from 8 to 14 km.

Most of the trails are well suited for families with children.

The scenery varies from beautiful valleys to the Hardangervidda mountain plateau.

1. Cycle to Selstali Seter (mountain farm)
This is a very pleasant gravel road for the whole family. You can park yur car at Krokan Tourist Cabin before cycling off on to a side road, left og Krokan with a signpost to "Selstali Seter". The trip is around 9 km each way. The road goes through dramatic and beautiful scenery, with views of the canyon and the valley of Vestfjorddalen. The trip is a bit steep at the beginning, but well worth the effort.

2. Cycle to Hjerdalen
The route passes through an idyllic mountain valley, where there once was a thriving alpine pasture farming community. It is about 8 km each way. The river Hjerdøla runs through the valley, where children might like to cast a line and see whether they can catch a fish or two. It is also a very nice area to put up a tent and is suitable for families with children.

3. Cycle along Skarfoss
This is a route for mountain bikes, with rolling hills and challenging terrain before you hit the road at Skarfossdammen. You have to cross a wooden bridge at the east end of Norsk Hydro's cabin site at Frøystul, in order to get on the road. The trip is around 12 km.

4. Cycle to Varland
This is an asphalt road that leads to one of the pick-up points for small boats on Lake Møsvatn. People have been constantly mining this area for iron from the 5th century up until 1250. If you look carefully, you might spot ancient slagheaps and old smelting holes dotted about. The road is around 14 km long is suitable for everyone.
Facilities
Activities
Distance
Duration
Grading
Intended audience
Family
Family with children
Nature and terrain
asphalt
gravel
mountainous terrain
Season
Sports activities
Tripadvisor
Map & Directions