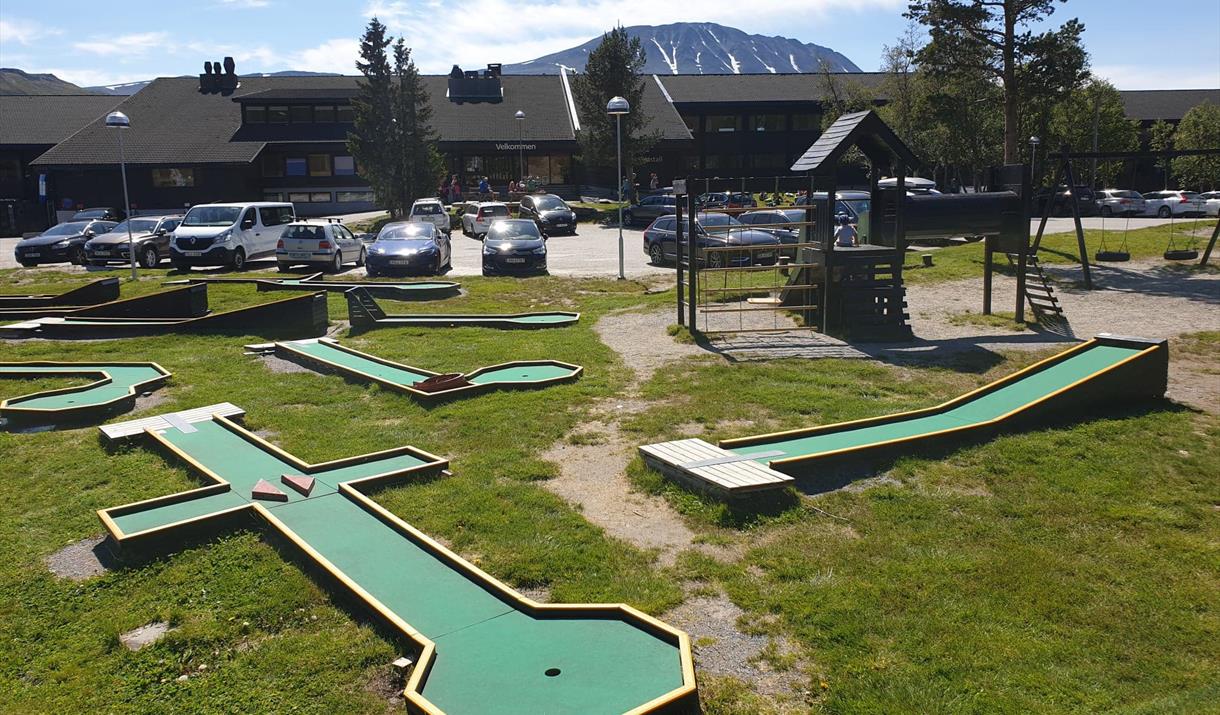 About
Miniture golf is a great activity for families and children. You can enjoy the outdoor life with an exciting game that everyone can participate in, regardless of age!

The game is easy to understand and the kids do not need to be very old before they get the hang of miniature golf.

At Gaustablikk Høyfjellshotell you can rent equipment and play a round of mini golf, which is beautifully situated overlooking the majestic Mount Gausta!

Price for equipment rental is NOK 25, - per person.
Tripadvisor
Map & Directions